FAT & FLOURISHING
Botanic Organics provides a wide variety of Botanical Organics, ranging from Fresh Produce

-

to- Seedlings -to- Plants -to- Gardening Supplies

-to-

Gardening Support. WE DELIVER to your home, ofice or any location in Accra, Tema and Ghana.
We will be LIVE at the GOETHE MARKET this
SATURDAY, JUNE 4, 2016
If you would still like your items DELIVERED direct to your doorstep, please place your order by FRIDAY MORNING, BEFORE NOON to give us time to process and organise them.
Please call us on
0270556772
to receive the ORDER FORM.
SHAMPOOCH™
Organic Dog Shampoo
Finally
:
a
highly beneficial, biodegradable dog shampoo
that cleans gently and promotes shiny, healthy dog coats!
SHAMPOOCH™
contains no harsh chemicals or synthetics and is made from Organic ingredients that offer antiseptic, anti-fungal, anti-inflammatory, antiviral, and anti-bacteria protection for your precious pooch...
MORE
:
SHAMPOOCH™
We now have a wider

selection

of

COLD-PRESSED OILS, DISTILLED OILS and MORE ESSENTIAL OIL VARIETIES
COL
D-PRESSED OILS-
Hemp Seed,
Baobab,
Moringa, etc.
DISTILLED OILS-
Citronella, Lemongrass
ESSENTIAL OILS-
Tea Tree, Nutmeg, F
rankincense

,
Turmeric, etc.
Click
HERE
for the

full list of
OILS, OILS, OILS
AVAILABLE AT THE MARKET THIS WEEK:
ORGANIC PRODUCE
Organic Spinach, Organic Basil, Organic Dandelion, Organic Lettuce, Organic Lemon/Lime, Organic Avocado, Organic Mint
ORGANIC SEEDLINGS
Organic Cilantro / Coriander
Organic Tomato, Local "Cherry"
ORGANIC TREE SEEDLINGS
Eucalyptus
Ylang Ylang
*SEEDS,
SEEDS
, SEEDS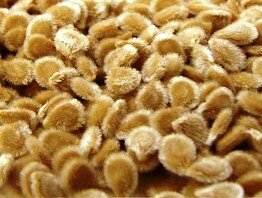 We offer CERTIFIED ORGANIC & HEIRLOOM SEED PACKETS, including cauliflower, carrots, cabbage, parsnips, spinach, courgette/zucchini and more… Please CLICK HERE for the comprehensive list
*BLACK SOIL
We supply bags of BLACK SOIL to refresh or replace your soil. It is suitable for ground-use, raised beds and your pots, Larger quantities are available upon request. Please call 0270-556772 for details.
*ORGANIC COMPOST
Our ORGANIC COMPOST is well-known for its

growth-boosting, soil-fortifying

potency that results in healthier (FAT)

plants

that produce higher yields (Flourishing).

It is a fully aerobically composted organic fertilizer containing natural nutrients that give excellent root ball and plant growth, and keeps the soil healthy.

Call 0270-556772 for details.